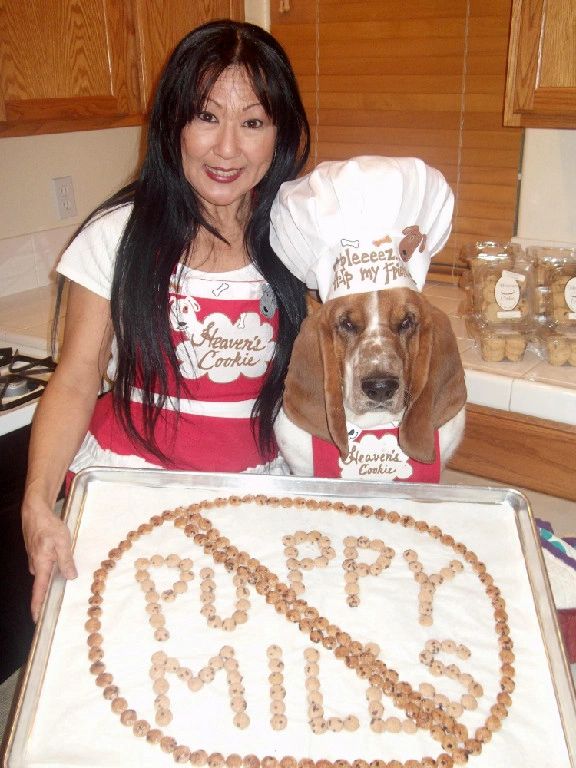 Our wish is that Heaven's Cookie will be the voice of the unheard
...one tummy at a time.
Our company will be dedicated to making earth a nicer place
...one cookie at a time.

The Story of Heaven's Cookie
Heaven's Cookie is an all natural handmade gourmet cookie made fresh in the Las Vegas Valley.

This company was inspired into creation after watching an "Oprah" episode on Puppy Mills.

The episode was sooo disturbing that I started this company to be the "voice" for the "voiceless".
Our company's primary goal is to close Puppy Mills.
It is important that we spay and neuter our friends...but most importantly we must close puppy mills.
They are factories that supply most of the puppies sold at our pet stores.
In the U.S. alone we annually euthanize 4 million dogs...
...mostly mixed breeds and Pitbulls while paying premium prices for purebred and designer pups.
10% of profits to charity...but one day hope to be like Paul Neuman's Company 100% to charity
Available at select Whole Foods Market in Las Vegas and Los Angeles

heavenscookielv@embarqmail.com (702) 242-4509 www.heavenscookie.com